Gasoline Piston Compressor
With these versatile air compressors driven by gasoline engine will be totally independent of any power source and compressed air available in all circumstances.
Why use a piston compressor with a petrol engine?
Independent external energy sources.
A powerful engine that supplies air and electricity.
Motor gasoline Super muted.
Low fuel consumption.
Easy to move.
Low noise level.
Easy maintenance.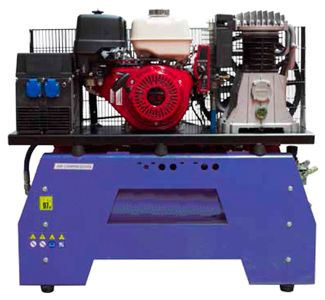 Air compressor THUNDER 130/5EM
Power: 13 hp
Fuel tank capacity: 50 liters
Maximum pressure: 14 bar
Intake air flow: 900 l / min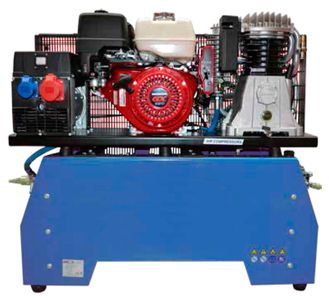 Air compressor THUNDER 130/7ET
Power: 13 hp
Fuel tank capacity: 50 liters
Maximum pressure: 14 bar
Intake air flow: 900 l / min