2 Post Car Lift HP - 40 B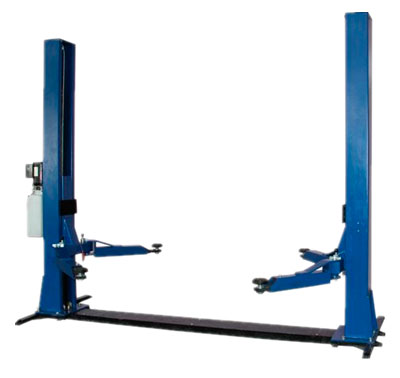 Contact Us by WhatsApp
Ask for your budget
Description:
The HP-40B is a two-post lift hydraulic, designed for lifting vehicles up 4000 kg . It has a greater lifting capacity with lower power consumption, by optimizing the design. This lift has triple safety device: electrical, hydraulic and mechanical.
Characteristics
Data sheet
Photo Gallery
Accessories
Video 1
Video 2
Video 3
Video 4
Video 5
Anchors security features that protect the hydraulic system.
Hydraulics reliable, long lasting and almost maintenance-free.
cargaextensibles arms with adjustable height and systems combination of rubber pads support.
Robust sheet steel post of 5 mm.
Automatic Lock loading arms (unlocks in the lowest position).
Sync System by steel cables 12 mm in diameter.
Lower protective plate for hydraulic hoses and steel cables.
Capacity: 4,000 kg
Maximum lift height: 1,900 mm
Distance between post: 2,815 mm
Overall width: 3,425 mm
Power supply: 220 V single-phase and three-phase 380 V
Weight: 710 kg
Optional:
Van Extenders for 70 and 110 mm.
"U" means arm support.