Parking Elevator 1 Columns AP - 130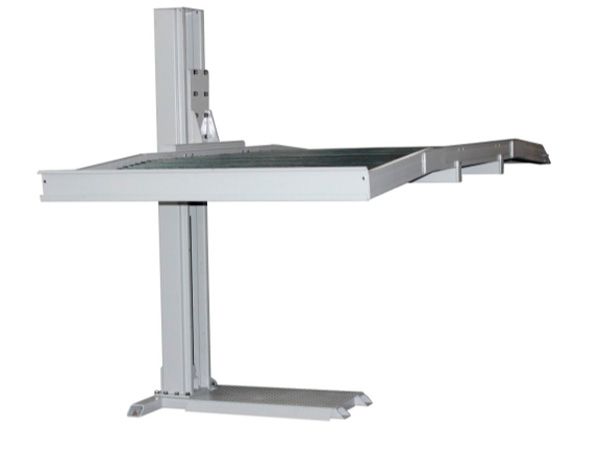 Contact Us by WhatsApp
Ask for your budget
Descripción:
The AP-130 of RSF MACHINERY is a 1-column parking lift that allows parking 2 vehicles in the space where previously only one was parked. This parking lift occupies only the space of a standard parking space, the installation does not need work.
Characteristics
Data sheet
Photo Gallery
Capacity: 2700 kg.
Lifting height: 2000 mm.
Total height: 2730 mm.
Platform length: 4330 mm.
Platform width: 2000 mm.
Total width: 2870 mm.
Single-column module for parking 2 vehicles in the smallest possible space.
Robust lifting arm and wide sliding platform.
Automatic unlocking.
Control panel can be used remotely.
DC24V safe control box.
Pre-adjusted hydraulic pressure to avoid lifting vehicles heavier than permitted.
Equipped with upper and lower limit switches.
Customers who bought this parking lift also saw: