Parking Elevator 1 Columns AP - 130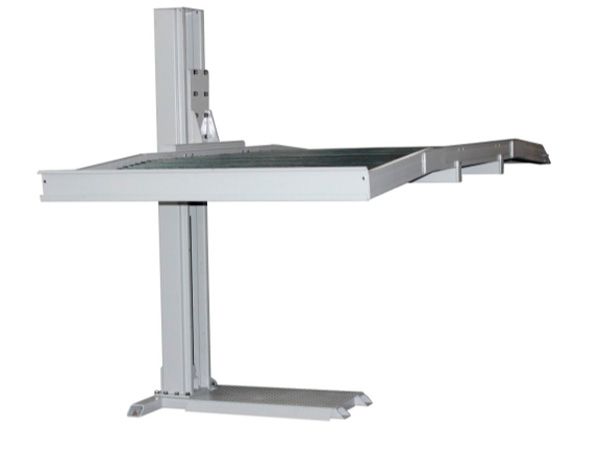 Ask for your budget
Descripción:
The AP-130 of RSF MACHINERY is a 1-column parking lift that allows parking 2 vehicles in the space where previously only one was parked. This parking lift occupies only the space of a standard parking space, the installation does not need work.
Characteristics
Data sheet
Photo Gallery
Capacity: 2700 kg.
Lifting height: 2000 mm.
Total height: 2700 mm.
Platform length: 4280 mm.
Platform Width: 2000 mm.
Overall width: 2650 mm.
Single-column module to park 2 vehicles in as little space as possible.
Robust lifting arm and wide sliding platform.
Manual unlock enabled in the column.
Control panel that can be used remotely.
Safe control box DC24V.
Pre-adjusted hydraulic pressure to prevent lifting of vehicles of greater weight than allowed.
Equipped with upper and lower limit switches.