Car Scissor Lifts XT - 350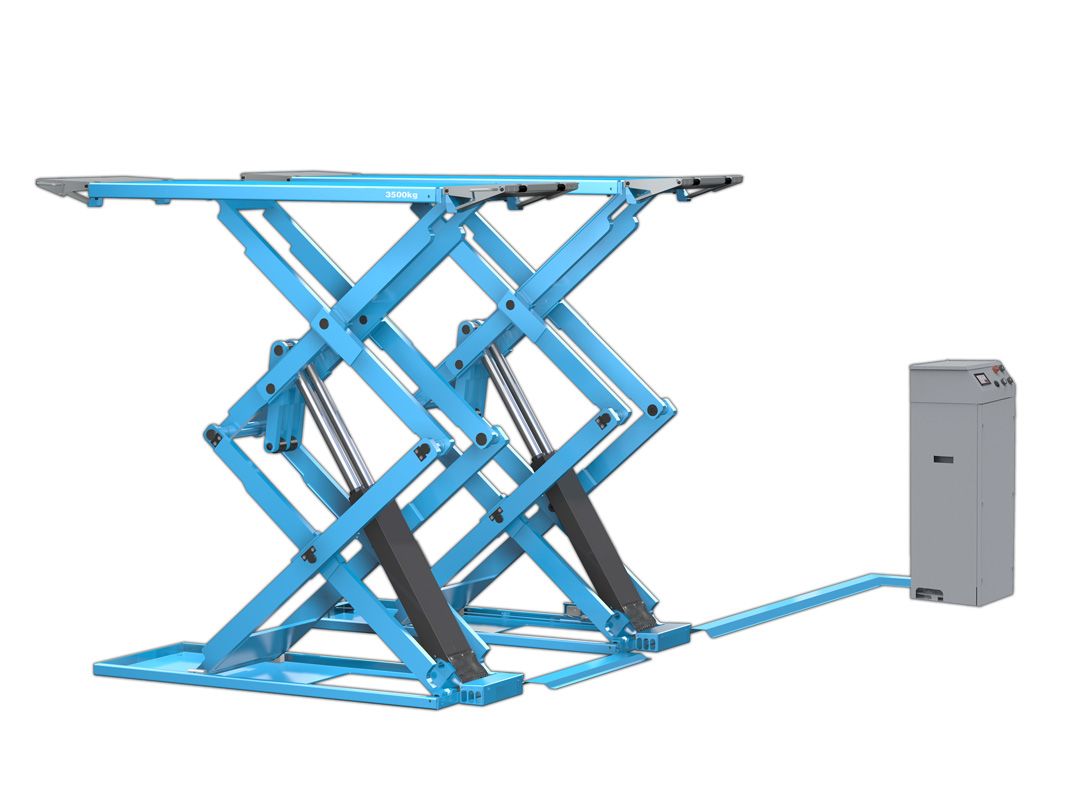 Contact Us by WhatsApp
Ask for your budget
Description:
The XT-350 is a scissor lift designed to lift vehicles up 3500 kg. You do not need any work for installation, as it is placed on the ground. This scissor lift is equipped with double cylinder system by scissors and double independent hydraulic circuit, to ensure safety at all times. Recommended for car maintenance, tire changes and revisions.
Characteristics
Data sheet
Photo Gallery
Capacity: 3,500 kg.
Maximum working height: 1,900 mm.
Minimum working height: 115 mm
Without interfering fixed cross bar.
Supply voltage: 380V.
ramps fixed to the platform access, extends the length of the platforms of 1547 mm to 2080 mm
4 blocks of rubber included.
Up and down button controlled.
Acoustic signal during the descent to avoid crushing.
The control panel can be located to the left or right.
Rise quick and easy vehicle.
Chapa coating to protect hydraulic hoses and cables.
Optional:
Supply voltage: 220V (extra cost).