Car Scissor Lifts 4000 Kg XT - 4000S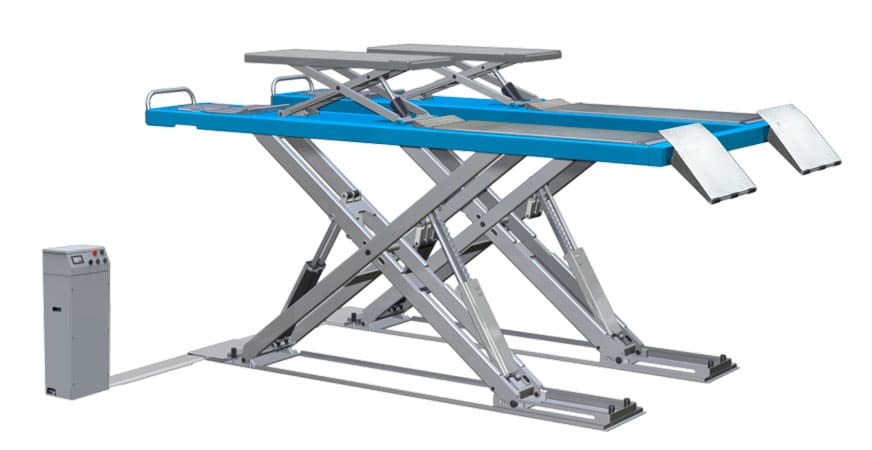 Contact Us by WhatsApp
Peça para o seu orçamento
Description:
The XT-4000S is an electro-hydraulic scissor lift specially designed for alignment. With a capacity of 4000 kg and a length of 4.4 m. The platforms have rear sliding plates and front housing of the alignment plates in 3 different positions to better adapt to the length of the vehicle. Automatic adjustment of the descent and acoustic signal in the last section of descent for greater security.
The features of this scissor lift make it one of the best options for large vehicles: van, all-terrain and light commercial vehicle. Possibility of installation: above ground or recessed.
Characteristics
Data sheet
Capacity: 4,000 kg
Maximum lifting height 1.86 m.
Minimum lifting height 0,13 m.
Height of second elevator 0,41 m.
Platform length: 4,40 m.
Total width: 2,30 m.
Power and consumption: 380V / 3.5 kW.