Scissor Alignment Lift XT - 5500 D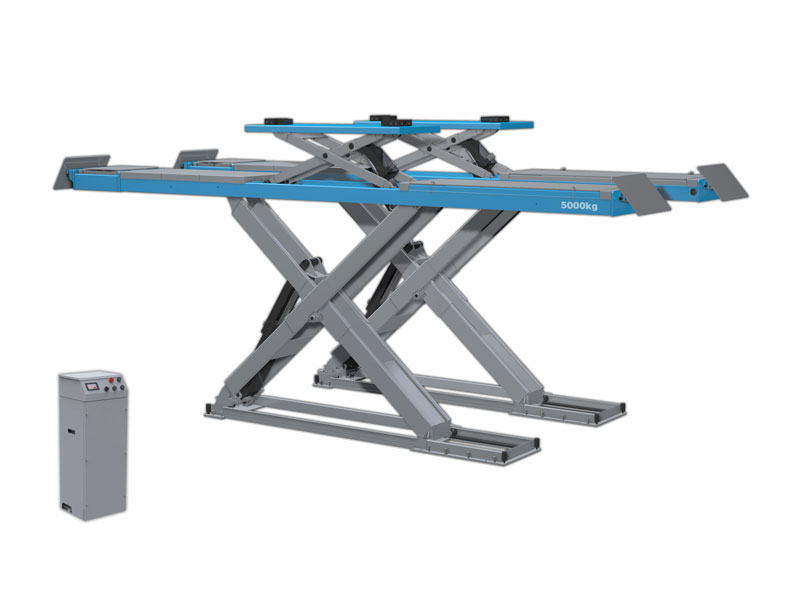 Contact Us by WhatsApp
Ask for your budget
Description:
The XT-5500D is a scissor lift electrohydraulic play detector specially designed for alignment. Capacity 5000 kg and length of platforms 5,76m. The alignment plates can be placed in 3 different positions to better match the length of the vehicle. Automatic regulation of descent and acoustic signal in the last stretch of descent for added security. The characteristics of this scissor lift makes it one of the best options for large vehicles: van, SUV and light commercial vehicle. Installation possibilities: on floor or flush.
Characteristics
Data sheet
Photo Gallery
Capacity: 5,000 Kg.
Maximum lift height: 2.16 m.
Minimum Lifting height: 0.29 m.
Second lift height: 0.43 m.
Platforms Length: 5.76 m.
Total width: 2.05 m.
Ramps Length: 1.35 m.
Power and consumption: 380 V / 2.6 kW.
Equipped with play detector.
Grammar Tijera for lifting the vehicle with free wheels.
Optional:
Access ramps (for floor installation)