Instant glue Visbella Speedy-Fix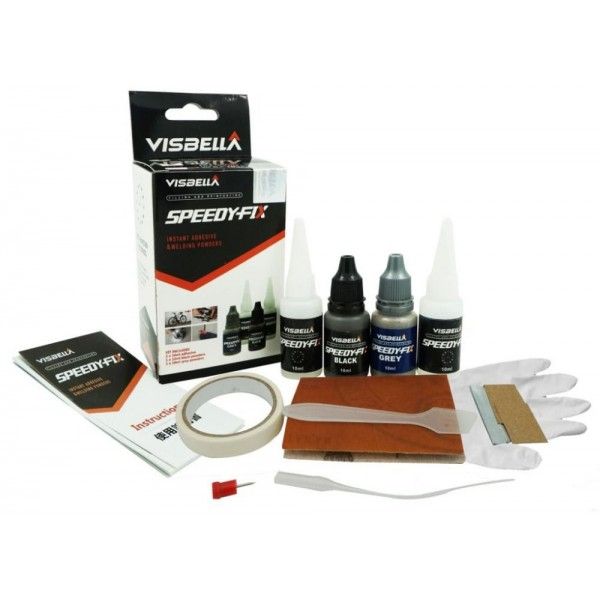 Contact Us by WhatsApp
Ask for your budget
Demonstrative video
Description:
Bicomponent glue so ultrafast and Extra strong, comprising a powder instant adhesive welders.
Speedy-Fix can produce high strength bonds in seconds. Speedy-Fix The adhesive dries crystal form and binds materials instantly. Some of these materials include rubber, metal, plastic, copper, aluminum, steel, glass and most plastics.
The solder powder Speedy-Fix is used in conjunction with the adhesive to repair all kinds of holes, cracks and gaps and can produce a brazed to support the repair. Speedy-Fix can also be used to build or replace missing areas of the part. Speedy-Fix can be instantly drilled or sanded.
Characteristics
Photo Gallery
Video
Capable of joining any type of material: metal, plastic, wood, ceramics, rubber and more. Ideal for repairing broken all kinds of pizzas. professional and home use.
Content:
2 x 10 ml instant adhesive
1 x 10 ml black powder
1 x 10 ml gray dust
1 x pair of gloves
1x plastic spatula
1 x fine nozzle
1 x blade
1 x sandpaper
1 x masking tape
1 x pricker