Visbella Threadlocker Nut & Bolt Locker 6217 High Strength Red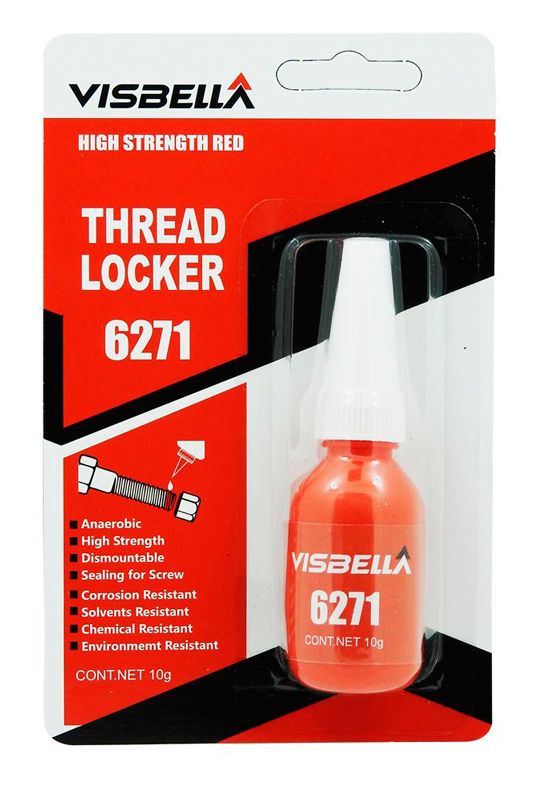 Contact Us by WhatsApp
Ask for your budget
Description:
Anaerobic sealant designed for permanent locking and sealing of threaded bolts and nuts.
The thread sealant is mainly used in automobiles, machinery, electronics, electrical appliances, pipes, nuts, bolts and screws, in order to avoid the effect of vibrations and so the joints become loose, to fill metal parts and to maintain enough space between the screw and nut effectively. The sealant hardens in the absence of air when you are between close fitting metal surfaces. Protects threads from rust and corrosion, prevents loosening by shock and / or vibration.
Other features:
High resistance.
No permanent, hard to unscrew the product is off.
Resistant to corrosion.
Resistant to solvents.
Resistant to chemicals.