Battery charger Doctor Charge 50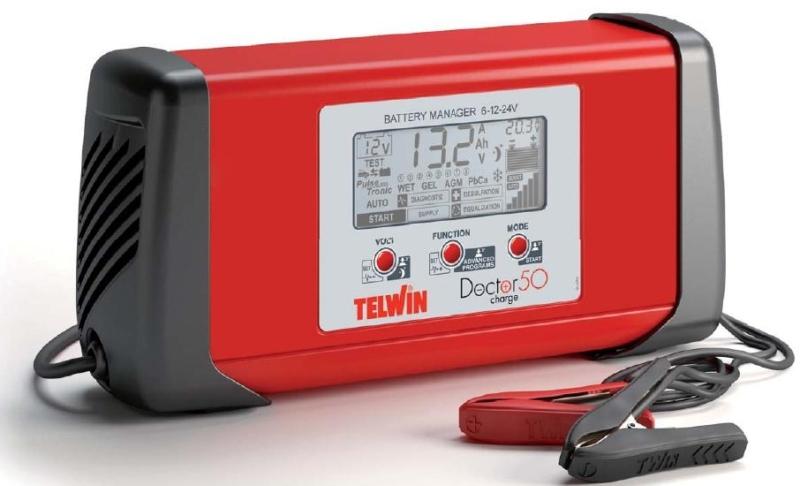 Contact Us by WhatsApp
Ask for your budget
Description:
Doctor Charge 50 230V 6-12-24V is a inverter charger Multifunction batteries, suitable for complete maintenance of batteries WET, GEL, AGM, MF, SPIRAL, START-STOP 6/12 / 24V and support activities in interventions in vehicles made in mechanics and body shops.
Characteristics
Data sheet
Photo Gallery
Loading and automatic battery maintenance with TRONIC PULSE technology even in difficult environmental conditions (low temperatures).
Battery Tests as terminal voltage, startability (CCA) and control the operation of the vehicle alternator.
Recovery sulfated or very discharged batteries.
Stable power supply for battery changes (to safeguard electronic devices on board), for diagnostic activities. (Operation Controls performed on the vehicle).
Starting aid vehicles. Based on technology SMPS (SwitchModePowerSupply). In cases of power interruption or repetitive uses, Doctor Charge 50 adapts to the latest settings made.
Galería de fotografías: