Starter Battery Flash start 700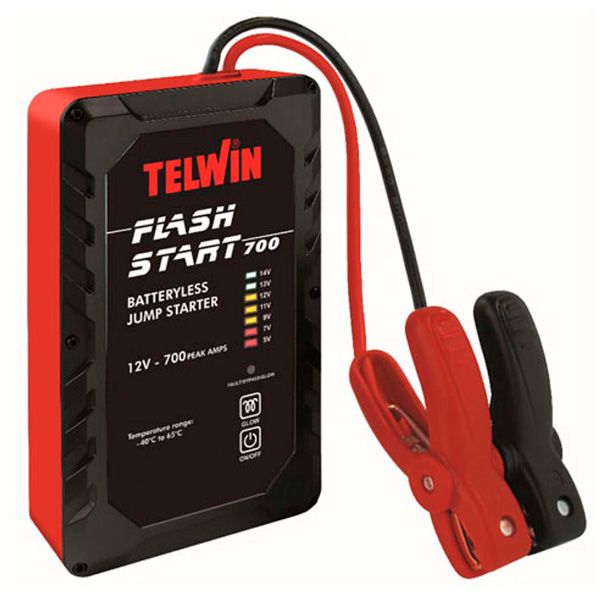 Contact Us by WhatsApp
Ask for your budget
Description:
Starter without battery (technology ultracapacitors) 12 V. Start a large fleet of vehicles even at low temperatures. No maintenance : Start Flash uses the remaining battery power to start the vehicle. It can be charged with USB or cigarette lighter socket 12V.
Characteristics
Data sheet
Implements: A BYPASS function to start the vehicle even without battery
GLOW function for starting diesel engines at low temperatures.
short circuit protection and polarity reversal.
Equipped with cable for charging with cigarette lighter plug (12V) and hex key (for battery terminals on board the vehicle).