Battery charger Pulse 50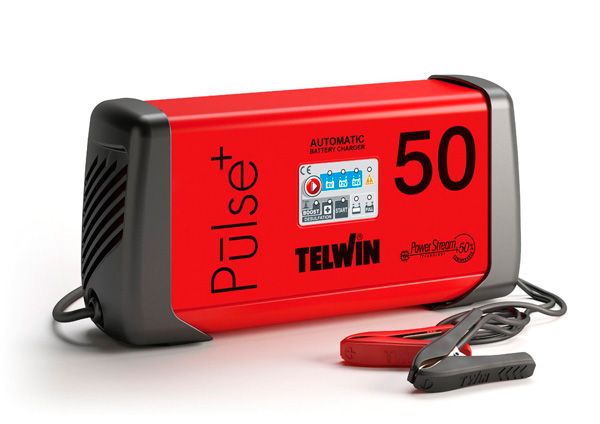 Contact Us by WhatsApp
Ask for your budget
Description:
Charger electronic automatic battery 6/12 / 24V for WET batteries, GEL, AGM, MF, SPIRAL, START-STOP for loading / automatic maintenance (PULSE TRONIC), to recover sulfated batteries or very discharged and helped start the vehicle. It is characterized by extreme ease of use, thanks to automatic recognition of the battery type and the presence of a keyboard for immediate use. The innovative Power Stream technology ensures superior performance, up 50% compared to chargers traditional batteries, thanks to a more efficient and complete control of the charging process at times considerably faster loading and maintenance of optimum conditions a battery that result in elongation of life. The Press Tronic technology ensures optimal battery charging through 8 phases that test, monitor, enhance and maintain the state of charge.
Characteristics
Data sheet
Load / automatic maintenance; fast charging and help BOOST START.
Technology SMPS (Switch Mode Power Supply).
Load Press Tronic with pulse maintenance.
LED signaling load, end load, protection intervention.
Select recovery of sulfated batteries.
Grapples unfed if disconnected from the battery.
spark arresting device, protection against short circuit, reverse polarity, surge entada, dead battery.
With PFC device.