Checker electrical circuits DS - 100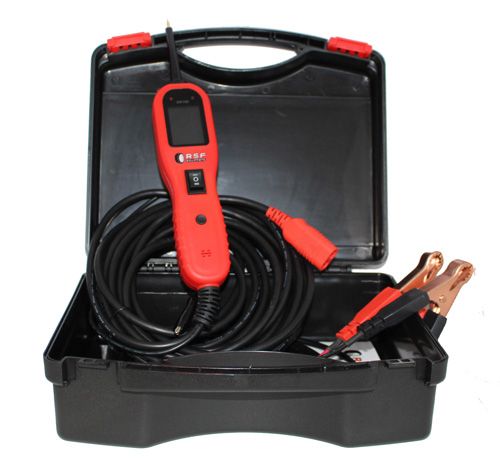 Contact Us by WhatsApp
Ask for your budget
Demonstrative video
Description:
The PowerScan DS-100 tool is the checker circuits more revolutionary to date. With avometer, test light, built-in flashlight, indicator short circuit, relay tester / components, continuity tester and indicator grounding in disrepair. The DS-100 is really the ultimate in power and affordability, allowing users to check the circuits in one step. A must-buy for all technicians looking for a fast and accurate solution for the electric system diagnostics.
Characteristics
Data sheet
Video
Performs all types of services including power injection, measuring, testing mass, polarity control, continuity testing and activation of components.
Easy to read avometer allows read voltage, current and resistance.
With a flick of the switch, used to power electrical components such as fans, relays, etc.
At the same time uses hot lead and ground wire to activate components in your hand.
Instantly identifies positive, negative and open source circuits.
Check the malfunction of the ground instantly, allowing follow and locate short circuits without wasting fuses.
Check immediately continuity switches, relays and diodes.
The built-in flashlight allows you to work in poorly lit areas.
cable 6 meters (expandable) allows access to any part of the vehicle.
Extremely easy to use and very reliable.
Specifications:
Display: TFT color display (160 x 128 dpi)
External Power: 12.0 or 24.0 V power provided by the vehicle battery
Length \ Width \ Height: 126 mm \ 46.5 mm \ 35 mm
Video demonstration tester electrical circuits DS - 100