Air Hose Reel
Tips for using our retractable air hose.
Compressed air hoses must be placed so that not trip over them.
should not make jokes directing air hose to others. It can have serious consequences.
When using pneumatic tools should always closed Air Wrench of the same before opening the hose.
Never bend the hose to cut the air when the tool is changed. You have to cut the power supply.
Electric Hose Retractable hose reels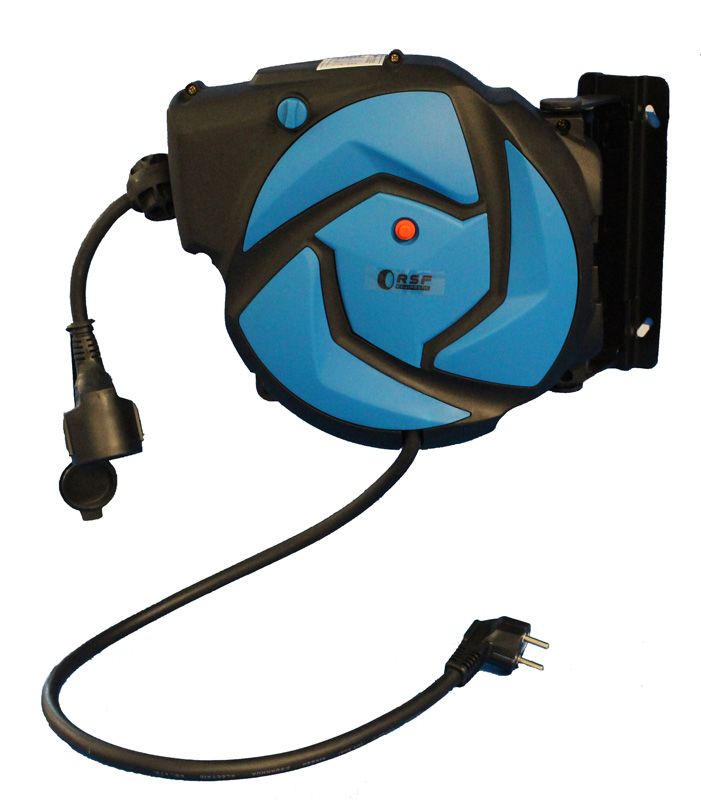 Electric retractable hose reel EN - 10E
Cable section: 3x2,5 mm2.
Plastic shell.
Hose: 10 m.