Tire changer DT - 100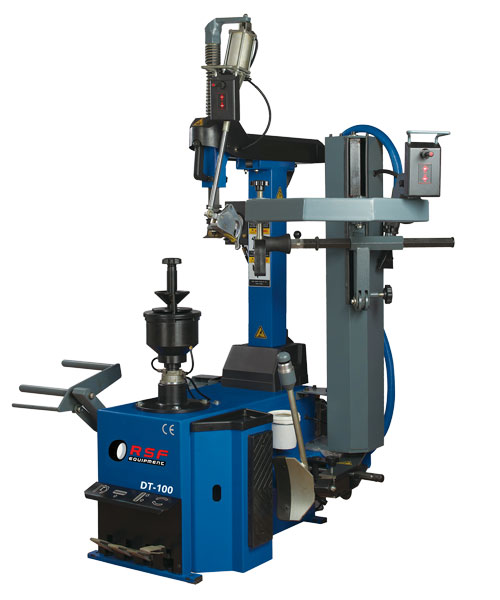 Contact Us by WhatsApp
Ask for your budget
Description:
The DT-100 is a tire changer wheel Automatic with central host and technology "without removable" , designed for mounting and dismounting wheels car, SUV, 4x4 and light commercial. Equipped with arm support multifunction, bead breaker with electronic control, wheel lift and host central axis of the wheel that will facilitate the work and avoid possible damage to the tire.
Characteristics
Data sheet
Photo Gallery
Accessories
Automatic, simple and robust tire changer.
For cars wheels, SUV, 4x4 and light commercial.
Suitable for tires up to 30 ".
System-AIR LOCK auto-centering fast axial locking, makes work easier and prevents damage to the rim.
Kit "effortless": Automatic wheel lift that facilitates the work of laying the wheel on computer
Head UP-DOWN that reduces the operating voltage applied to the tire during assembly and disassembly thereof. Controlled opening / closing and fully pneumatic rise and fall.
Maximum adjustable bead breaker opening and electronic control.
Fully pneumatic swing arm work.
Drive: equipped with Double spindle motor speed
multifunction arm helps.
Equipped with Michelin inflation system.
Maintenance unit with oiler, trap and integrated pressure limiter.
Bombo bead breaker and aluminum pedal valves
Parts and accessories available at all times.
Optional:
Adapter for blind wheels.
Plastic guards for the head.
No incluido: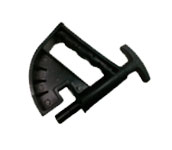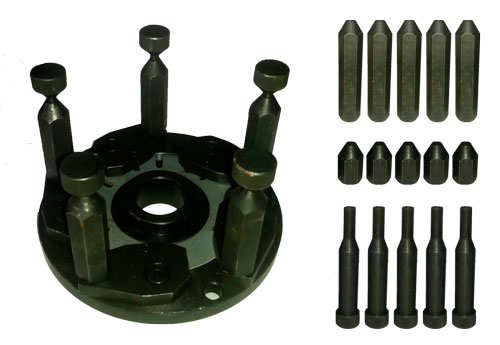 Incluido: