Truck tire changer DC-65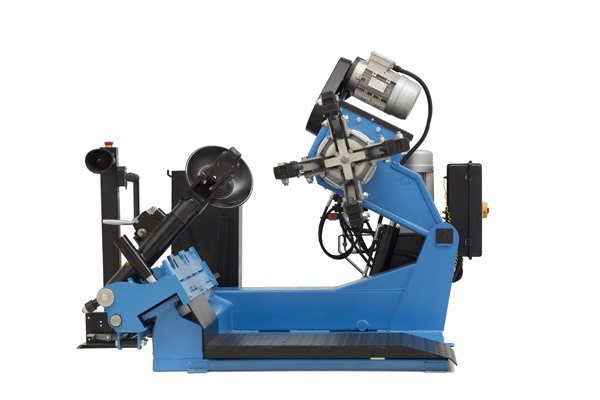 Contact Us by WhatsApp
Ask for your budget
Description:
The DC-65 is an electro-hydraulic tire changer tires designed for mounting and dismounting tires truck, bus, agricultural and industrial means rim diameter ranging between 13 "and 27". Desmontadora compact ideal for mobile workshops.
Characteristics
Data sheet
Accessories
Equipped with bidirectional hydraulic head and positioning the tool holder arm with convex profile bead breaker disc mounted on self-lubricating bushings.
The entire hydraulic system is mounted on the computer chassis, with this we get less breakage, increased equipment efficiency and a more compact machine.
Tool holder arm with semiautomatic rotary motion made of cold rolled steel and designed for easy and comfortable use.
Lock tire using 4 Concentric clamping claws, which allow mounting wheels from 13 "to 27".
Wheel Diameter up to 1600 mm.
wheel width up to 780 mm.
Bead breaker force: 1865 kg
Wheel Weight up to: 1500 kg
Pressure: 130 bar
Net weight: 560 kg
Hydraulic claw two speeds with 4 locking points.
Post portable control.
Optional:
Claws Protection aluminum wheels.
Clamps iron and aluminum wheels.