Industrial tyre changer for mobile workshop DCF-65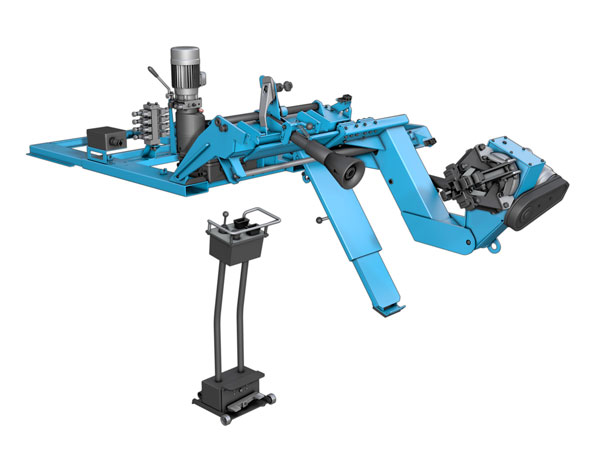 Contact Us by WhatsApp
Ask for your budget
Description:
Electro-hydraulic tyre changer for mobile use. Designed to assemble and disassemble truck, bus and industrial tyres.
Here you can see all the truck tyre changers.
Characteristics
Data sheet
Video
5 different locking positions
Rim diameter: 13"-26"
Maximum wheel diameter: 1.300 mm
Maximum pneumatic width: 600 mm
Maximum wheel weight: 750 kg
Portable control post
Automatic trolley and clamping arm movement
Power supply: 380 V.