Plasma Cutting Machines
The plasma cutting benefits include ease of use, higher quality cuts and higher travel speeds.
What is plasma cutting technology?
Plasma cutting is a process that uses a high velocity jet of ionized gas that is sent from a constricting orifice The high speed of ionized gas, which is plasma, conducts electricity from the plasma torch to the workpiece. The plasma heats the work piece, melting the material. The high velocity flow of ionized gas mechanically blows the molten metal, breaking the material.
What I can use plasma cutting?
Plasma cutting is ideal for steel and non-ferrous material of less than 1 inch thick. Plasma cutting special alqunas really shines in such applications as cutting expanded metal. And compared with the mechanical means cutting, plasma cutting is usually much faster and can not easily make linear cuts.
Plasma Cutting Interprisse 160 HF
Power: 25 kW
Cut: up to 45 mm thick
Power: 230-400V 3PH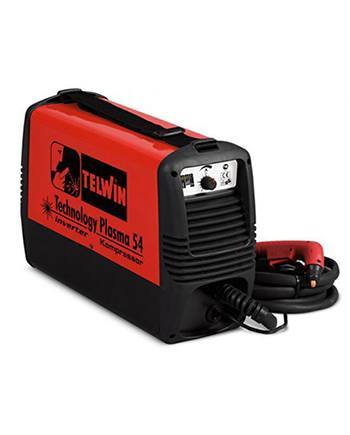 Plasma Cutting Tecnology 54 Kompressor
Power: 4.5 kW
Cut: up to 10 mm thick
Power supply: 230V 1PH