Resistance Spot Welding
In the manufacture of vehicles it is commonly used li resistance spot welding for assembling sheet metal parts of the body. This welding system is also used on numerous occasions to repair, because it is a clean welding and can be easily removed using a despunteadora.
Welding to be effective must take into account factors such as:
Pressure : It exerts adequate pressure, about ten kilograms per square millimeter depending on the thickness and the material to be welded.
Intensity : The intensity of the current must be high without actually merging the material.
Time : The welding time must be short and depending on the thickness of the material.
The filler material need not is an advantage of this type of welding.
This welding is fast, clean and strong.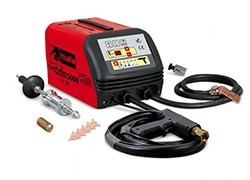 Spot welder Digital Car Puller 5500
Output current: 2,500 A
Pot. 50%: 1.8 kW
Pot. max .: 11 kW.
Power: 400V 2PH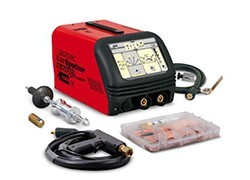 Spot welder Digital Spotter 5500
Output current: 3,000 A
Pot 50%: 2.8 kW
Thickness max. of PUNTEDO: 1.5 + 1.5 mm
Power supply: 230V 1PH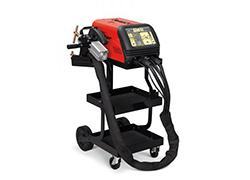 Spot welder Digital Spotter 7000
Output current: 4,500 A
Pot 50%: 6.7 kW
Thickness max. of PUNTEDO: 1.5 + 1.5 mm
Power: 400V 3PH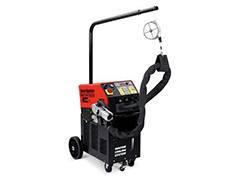 Spot welder Inver Spotter 12000
Output current: 11,000 A
Pot 50%: 4.8 kW
Thickness max. of PUNTEDO on 2 sides: 3 + 3 mm
Power: 400V 3PH