TIG Welding Equipment Inverter
Aspects to consider when choosing TIG welding
The best TIG machine will allow the widest range of amps at the lowest cost is greater Ccuanto amperes range that allows the machine, the greater the variety of possible materials and thicknesses of welding.
It is important to consider that the system of the torch is simple and rapid change.
The stability of the welding arc below 10 amps, is another parameter to consider when choosing the TIG machine model.
TIG welding machines with technologies that favor stability should be preferred.
Welding other materials beyond or stainless steel, TIG machine must provide options both DC (direct current) and AC (alternating current)
The temperature control is another critical factor in TIG welding.
NOT choose only for the price, this may affect higher costs in the medium term. The best alternative is to choose by performance depending on the specific tasks envisaged.
| | |
| --- | --- |
| Advantage | Disadvantages |
| High quality welds | Lower rates of deposition |
| Welding a wide range of metals | It requires a high level of skill of the operator |
| It does not produce spatter or slag welding | It emits a higher level of UV rays |
| Allows welding in all positions | It requires a good eye and a steady hand to achieve adequate levels of quality |
| It allows controlled penetration weld a wide range of thicknesses including those very fine | The teams are usually more expensive and sophisticated |
| High quality welds | Lower rates of deposition |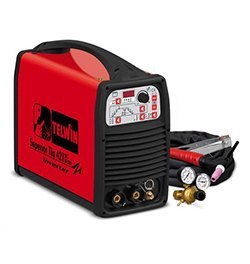 Welding machine TIG Superior 421
Adjustable Arc: 10-350 A
Adjustable Power: 0-8 / 8 to 14 kW
Electrode: 1.6 to 6 mm
Power: 400V 3PH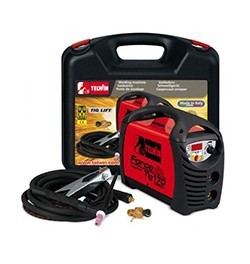 Welding machine Force Tig 170
Adjustable Arc: 10-150 A
Power: 4.1 kW
Electrode: 1.6 to 4 mm
Power supply: 230V 1PH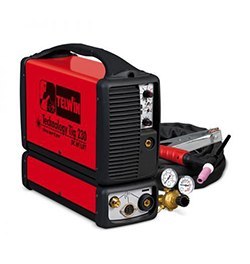 Welding machine Technology TIG 230
Adjustable Arc: 5-220 A
Adjustable Power: 0 to 3.6 / 3.6-5.5 kW
Electrode: 1.6 to 3 mm
Power supply: 230V 1PH