Wheel Aligners AL - 5000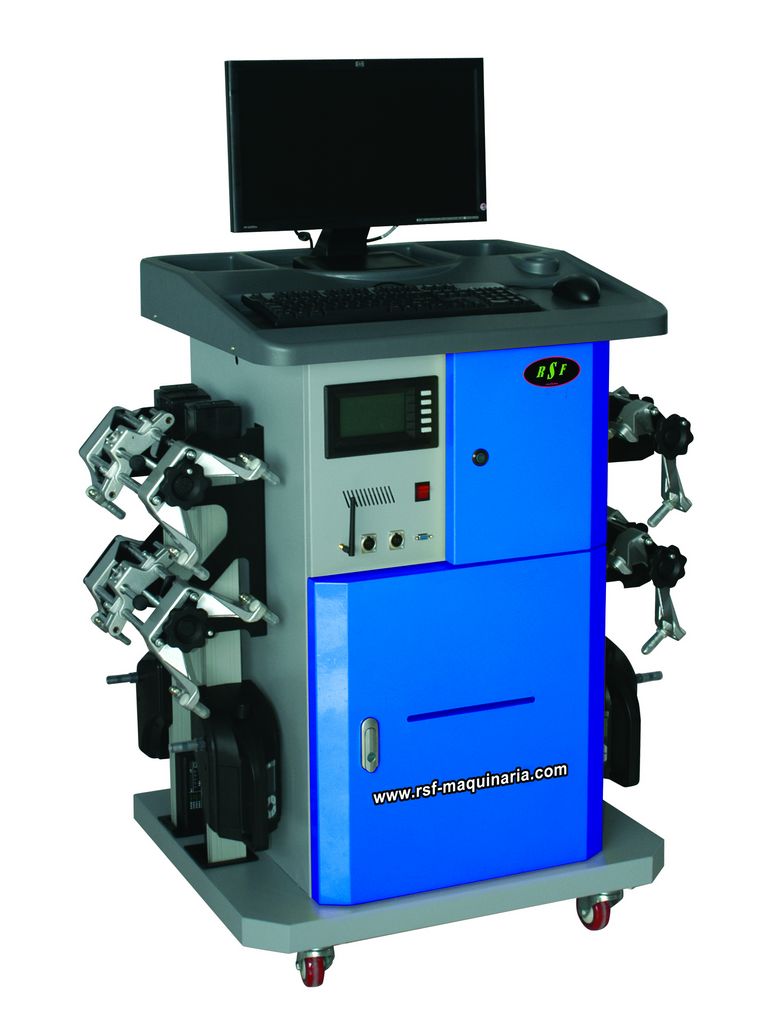 Contact Us by WhatsApp
Ask for your budget
Description:
The AL-5000 RSF is a digital wheel aligner for cars and light commercial vehicles. One of the best aligners market. Easy and fast to manage has a very intuitive program that facilitates the operation of the vehicle. EC regulations and European approvals.
* Computer and printer included. * Used in conjunction with an elevator with alignment function.
Characteristics
Data sheet
Photo Gallery
Display and sensor keys with instruction and drawings.
Furniture LCD for use in case of power failure.
5 AA rechargeable batteries.
8 digital CCD cameras.
2 turntables.
4 clamps self centered.
Lock locking wheel and pedal.
Bluetooth Communication without hindrance.
Supletora Connection cable.
Windows 7 or Windows XP operating system.
Program available in different languages.
Navigation 3D animation program operation.
Setpoint Indication in real time.
All angles shown dynamic.
Srogram designed on the basis of AUTADATA.
8 and 20 degrees of swivel measuring turntables.
Warping of between 3 and 180, warpage 90
Timing low chassis and measurement of mini wheels.
Fast setting front wheels, works without rear sensors.
More than 26000 vehicle data.
Free upgrade with factory data, or AUTODATA every half year with € 50 for 3 years.
Auto diagnostic system.
Black box recording operation.
Control efficiency.