Wheel Balancers
The wheel is composed of the rim and tire and link between the two should be perfect.
The aim of wheel balancers is that the wheel to rotate as evenly as possible and it is necessary to remove or correct and inertia forces that occur when these two elements work together.
Balancing is a process to eliminate vibrations rolling wheel , preventing befor transmitting these vibrations to the steering and driving.
In addition, a correct balance avoid premature tire wear bodies suspension, steering and bearings.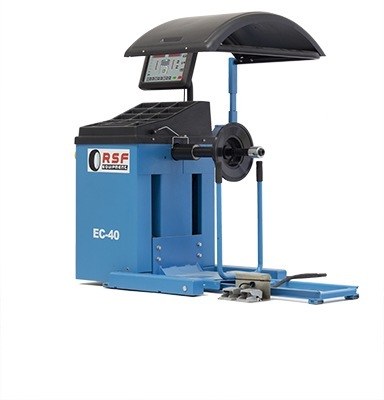 Truck wheel balancers EC-40
rim diameter: 10 "- 32"
tire width: 1.5 "- 20"
Maximum wheel weight: 200 kg
Power supply: 220 V