Wheel Balancer ET-58 A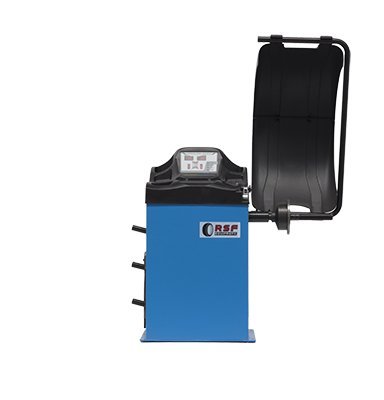 Contact Us by WhatsApp
Ask for your budget
Demonstration video
Description:
The ET-58 RSF is a automatic wheel balancer tourism, vans and off-road with the possibility of balancing motorcycle wheels (adapter not included). Pets wheels up to 65kg . This wheel balancing machine is ideal for the tire workshop option, since it is both a robust and simple machine to use . Equipped with electronic brake-end cycle.
Characteristics
Data sheet
Photo Gallery
Accessories
Video
Automatically takes 2 wheel measurements. One of them manual.
Programs balancing: dynamic, static, 4 aluminum case, motorcycle and optimization mode
How to balance aluminum wheels uncommon.
Auto-calibration for better functioning program.
Conversion Functions unit of measurement (grams or ounces).
Error diagnosis system for easy maintenance.
Protective cover for safety.
Instructions in Castilian and video installation.
Maximum wheel weight: 65 kg
Power: 200 W
Power: 220V 50 Hz
Balancing Accuracy: ± 1g
Balancing speed: 200 rpm
Measuring time: 8 sg
Rim Diameter: 10 "-24" (256mm ~ 610mm)
Tire width: 1.5 "- 20"
Noise level: < 70 dB.
Optional:
Blind Useful for balancing wheels.
Useful for balancing motorcycle wheels.
Useful for balancing wheels of van.