Wheel Balancer ET-806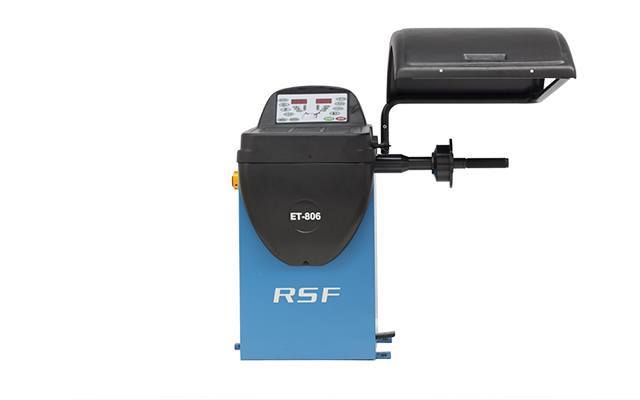 Contact Us by WhatsApp
Ask for your budget
Description:
The ET-806 is a automatic wheel balancing robust Ease of use . Designed to balance wheels Cars, vans, all-terrain and the possibility of balancing motorcycle wheels (adapter not included). Equipped with electronic brake-end cycle, positioning mechanical brake wheel and protective casing for safety.
Characteristics
Data sheet
Photo Gallery
Accesorios
Automatically takes measures wheel.
Programs balancing: dynamic, static, 5 modes aluminum, 3 motorcycle modes and optimization mode
Auto-calibration for better functioning program.
Conversion Functions unit of measurement (grams or ounces).
Error diagnosis system for easy maintenance.
Protective cover for safety.
Brake pedal for wheel positioning.
Wheel Diameter: 39 "
Rim diameter: 10 "- 26"
Tire width: 1.5 "- 20"
Maximum wheel weight: 75 kg
Measuring time: 7s
Measuring speed: 150 rpm
Measurement accuracy: ± 1g / 5g
Noise level < 70 dB.
Power supply: 1ph / 220V
Optional:
Useful for balancing motorcycle wheels.
Useful blind to balance wheels.
Useful to balance truck wheels.