Semi Automatic Wheel Balancer ET-808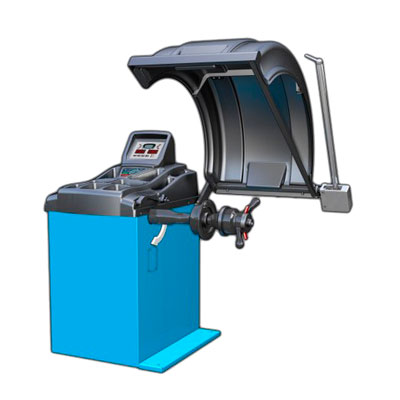 Contact Us by WhatsApp
Ask for your budget
Demonstrative video
Description:
The ET-808 is a robust and easy to use semi-automatic wheel balancer. Designed to balance touring wheels, van, all-terrain and with the possibility of balancing motorcycle wheels (adapter not included). Equipped with electronic cycle end brake, mechanical wheel positioning brake and protective hood for greater safety.
Characteristics
Data sheet
Video
Automatically take measurements A and D.
OPTIONAL: automatic distance meter B
Balancing programs: dynamic, static, 5 aluminum modes, 3 moto modes and optimization mode.
Auto-calibration program for better performance.
Conversion functions of unit of measure (grams or ounces).
Error diagnosis system to facilitate maintenance.
Protective hood for greater safety.
Brake pedal for positioning the wheel.
Wheel diameter 39 "
Tire diameter 10 "-26"
Rim width 1.5 "-20"
Maximum wheel weight 65kg
Measuring time 7s
Measuring speed 150 rmp
Accuracy of measurement ± 1g / 5g
Noise level < 70 dB
Power: 1ph / 220V
Optional:
Useful for balancing motorcycle wheels.
Useful for balancing blind wheels.
Useful for balancing van wheels.